Dreams to reality...
We support you in fulfilling your dreams by providing assistance in all aspects. Our long term relationship with all major banks helps you to convert your dream house into reality.
Hiland Vaibhava
Location : Harohalli, Malur
Development Type : Residential Plot
Number of Unit : 84 Units
Land Extension : 4 Acres
Approved Authority : Malur Planning Authority
Documentation:
Clear Titles
Clearance and Approvals received
Plan approved by MPA
Approved by Leading Banks
Major Destinations: [In Minutes]
Malur Railway Station - 02 Minutes
Malur Industrial Area - 03 Minutes
ITPL - 20 Minutes
Hoskote - 15 Minutes
Sarjapur - 25 Minutes
Majestic (Kempegowda Bus Station) - 45 Minutes
BIAL (Kempegowda International Airport) - 60 Minutes
Amenities:
Wide Asphalted Roads
Underground Drainage System
Over Head Tank
Individual Water Connection
Park & Civic Amenities
Gated Community
24/7 Security System
Layout Plan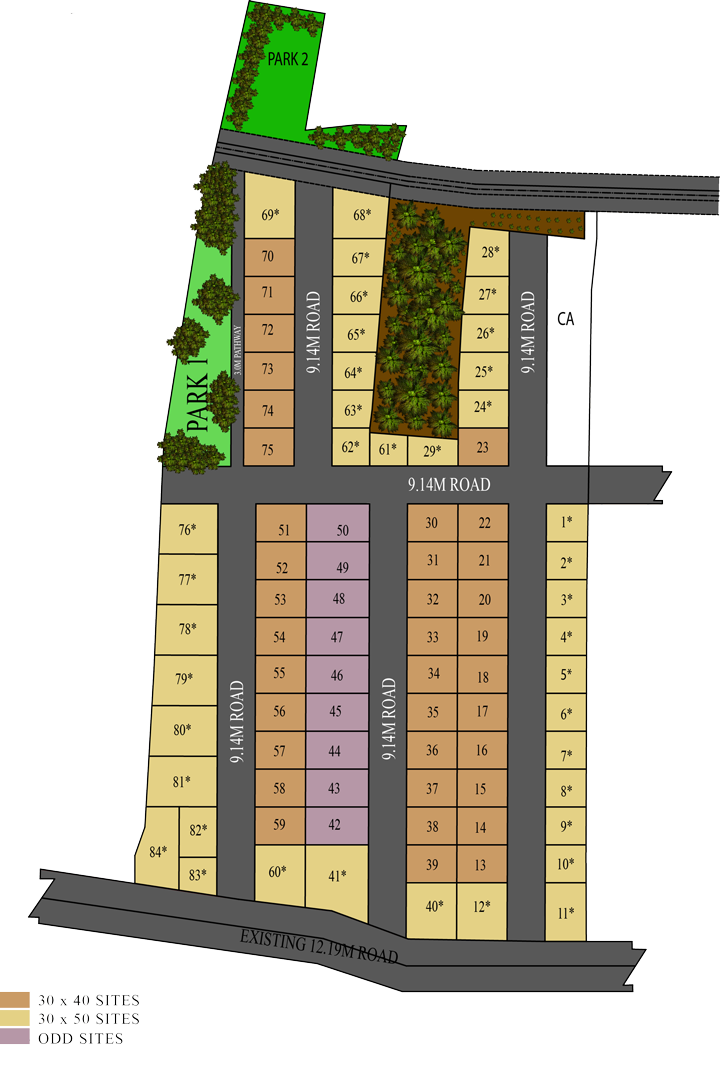 Location Map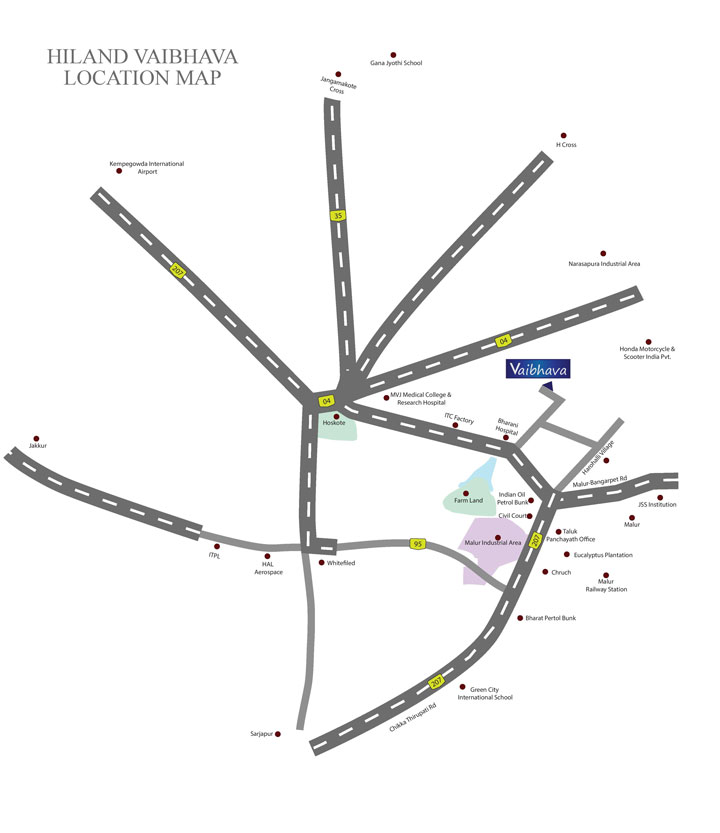 Land Prices Appreciation in Malur
In the last few months, land prices in Malur have witnessed tremendous growth of at least 25 per cent. Malur , which till recently was a small part of the city is now being rated as a good area with great potential by developers and investors. Thanks to aggressive investment plans by the government of Karnataka. The other reason for such a spike in real estate prices is Narasapura and Malur Industrial Areas. The government has declared Narasapura as an automotive hub of Karnataka.
Narasapura Industrial Area located in Kolar district is approximately 50 KMS from Bangalore(10 kms from Malur). KIADB has proposed to develop a massive industrial township in three phases. For the first phase, it has acquired 685 acres of land and 1480 acres of land for the second phase and for the third phase, it has identified 2000 acres of land. Honda two wheelers and Volvo have already found home here and few companies to follow are Mahindra and Mahindra aerospace, Bando India, Scania by Volkswagen is planning for an assembly unit and Volvo plans its expansion too. The government expects to generate at least 1,00,000 jobs from these companies. DVG Bangalore university has plans to have its base in Hoskote, the campus in Hoskote will be spread over 150 acres and will have all infrastructure, including adequate faculty and other amenities.